Consignment shop near downtown Portland for designer women's clothing, shoes, handbags, accessories & jewelry
We've made changes to keep you safe but still keep it fun! Effective August 1st we are open 7 days a week 11am-5pm.  ... Please call ahead to make an appointment If you have items to consign. HOPE TO SEE YOU SOON.

Complimentary shipping on U.S. orders.
Giving Back
We donate to Clackamas Women's Services, Rose Haven and Come Rest Awhile. Congratulations on being a part of an amazing group of consignors who, with the power of their shopping dollars, can really make great things happen in our own community! Learn More
From the blog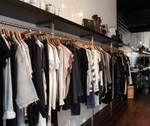 Achieve haute couture without breaking the bank! Make some serious dough while you're at it! Consigning designer clothes can keep your wallet full and elevate...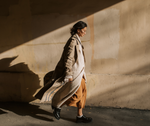 There's something about late January and February in the Pacific Northwest.  It's been raining for months and we've seen the sun maybe a handful of...
Testimonials
"Consigning Women is a hidden gem! I enjoy the design and feeling of the store, but more importantly, I feel like I have a secret arsenal of reasonably priced, high-end fashion I can tap into! I'm not only one of their newest loyal clients, I'm a positive-experience sharing fan!"

- Jamie T. ~ Portland

"Stephanie & the staff at Consigning Women show respect and caring for both people and merchandise from start to finish. The atmosphere is clearly more "boutique" than "second-hand store". I don't get in often, but each time is a pleasure!"

- Marty B.~ Lake Oswego, OR

"Stephanie & the staff at Consigning Women show respect and caring for both people and merchandise from start to finish. The atmosphere is clearly more "boutique" than "second-hand store". I don't get in often, but each time is a pleasure!"

- Nicola L ~ Newberg, OR

"You have created the coolest consignment store I have ever visited. I bought the coolest shorty cowboy boots at CW and a J. Jill cardigan that is so cool I have just about lived in it already!"

- Rosie A, Artist ~ West Linn