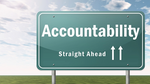 At Consigning Women, we stand firmly with the Black community.  We acknowledge the centuries of injustice that have led our country to where it is today.  The time is now to hold ourselves accountable. We, as a country, can do better, and it starts with the individual.
We are dedicated to unlearning the implicit bias that we have.  We will continue doing our part in helping take care of each other and make our community as welcoming as possible to BIPOC and LGTBQ+.
We have a safe and inclusive place where every person can together share and experience our love of fashion.
We see you, we hear you, and we are here to stand alongside you until there is equal justice for all.  
Oh, and please wear your mask, be kind, and love thoroughly. 
Together, let us make change happen.