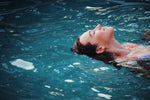 It's Summer 2020 . . . many of us might not feel comfortable getting on an airplane. We may find ourselves taking more road trips and local trips. No one is limiting our fashion when it comes to the summer 2020 staycations. No one is defining our style and what we can wear.
In the Pacific Northwest, we are lucky that we have such easy access to the different sub-climates within driving distance. Whether you require a new jacket for your mountain camping trip, a maxi dress for your sunset beach walks, sunglasses for waiting in line to enter the grocery store or stylish sneakers for your neighborhood dog walks, Consigning Women has you covered.
If you are still itching for scenery other than the Pacific Northwest, many places around the globe are offering up virtual experiences to provide an escape for those craving to leave their living rooms. Whether you're revisiting a favorite spot or traveling somewhere for the first time, it's time to stamp your virtual style passport with outfits perfect for a day of virtual sightseeing.
London
Experience all of London's history & iconic landmarks with 360-degree views. (Or, binge-watch The Crown on Netflix in one day—your choice). To nail the low-key but trendy look of London, try crisp white denim paired with a floral top and denim jacket. Denim-on-denim is still trending, and this is a great way to pull it off without going overboard.
Hawaii
Cook luau food for dinner, grab an umbrella drink & stream stunning seaside views. Pull out the sunnies, UV-protecting hat, and bright colors for your at-home festivities. Put on a vibrant breezy top with shorts or a colorful maxi dress to help you set the scene.
We are now open 7 days a week!  Our hours are currently rom 11am - 5 pm. Our website is also open 24/7 . . . see you soon!