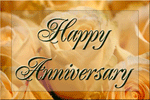 November, more specifically Black Friday marks our 19th anniversary, and we can't think of a better way to celebrate than with a 20% off sale! The number of people rallying around small businesses since 2020 and shifting their spending habits to support small and locally owned businesses have been so heartwarming for all of us.
It is important to regularly talk about and share the content that some of your favorite small businesses share because shopping at independent businesses does make a difference not only in your local economy but the national economy as well.
 Even when there might be times when you cannot afford to buy anything, sharing a post, commenting, and telling your friends about a local business helps. You never know who you have told that makes their way to that business and makes a purchase.
"Every Small Purchase, Makes A Big Difference."
Does shopping small make a difference?
When you shop locally, you help create jobs for teachers, and many other essential professions. Buying from a locally owned business conserves energy and resources in the form of less fuel for transportation and less packaging. Local business owners know you, know what your style is and you know them.
Local businesses are owned by your friends and neighbors who live in this community, are less likely to leave, and are more invested in our community's future — just like you.
As the holidays quickly approach, there is little doubt that you'll be spending money. Money on gifts, groceries, and pieces of clothing to wear for your holiday events. Where and how you spend your money speaks in ways that you otherwise couldn't. Whether your budget is large, small, or somewhere in between, Small Business Saturday provides you with an opportunity to support your local merchants.  Local merchants are the ones who hire people in your community, providing them with the wages that keep families and neighborhoods healthy.
 Also, you've got to consider the local economic impact of shopping locally. Studies clearly show local businesses put way more back into the local economy than chains, and it is better for the environment to shop locally.
How is shopping Consigning Women Small Business Saturday Also Green?
By shopping locally in your community you are lessening your carbon footprint by driving less than you might need to travel to purchase something at a big box store when you could purchase it miles closer from one of your local businesses.  By shopping at Consigning Women, specifically on Small Business Saturday or any day of the year you are doing your part in being green.  Purchasing designer clothing secondhand is great for the environment in so many different ways. It uses less water, it keeps clothing out of landfills and it keeps a little extra green in your wallet by purchasing high-end designer pieces at second-hand prices.
Stop by and shop our Anniversary Sale happening 11-25 thru 11-27.  And remember that Small Business Saturday is just one day a year. To have maximum impact, make shopping small a habit. Your community—and the country—will only benefit.
Other ways to show you support (that doesn't cost a thing)
Like their social posts & stories
Sign up for businesses email lists
Share website, socials, sales, products, etc.
Tag the business in product photos; companies love to see it.
Comment on posts; this helps their business in the algorithm and allows them to be more visible.
Leave a Google & Facebook review. A review is a HUGE boost for attracting new business!
We've been around for 19 years because of you! Please remember that Small Business Saturday is just one day a year. To have maximum impact, make shopping small a habit. Your community—and the country—will only benefit.
SAVE THE DATE On December 17th from 12-5 pm we will be hosting our annual fundraiser for The Pongo Fund. At Consigning Women we enjoy giving back to our community through different fundraisers throughout the year but the Pet Pics For Pongo is one of our favorite events of the year.
Our pets are an extension of our families and we know how important it is to have their photos with Santa as well. You win by getting a new photo of your pup with Santa and the Pongo Fund wins with more donations to help them fight animal hunger.